Great Plains Food Bank Focus Group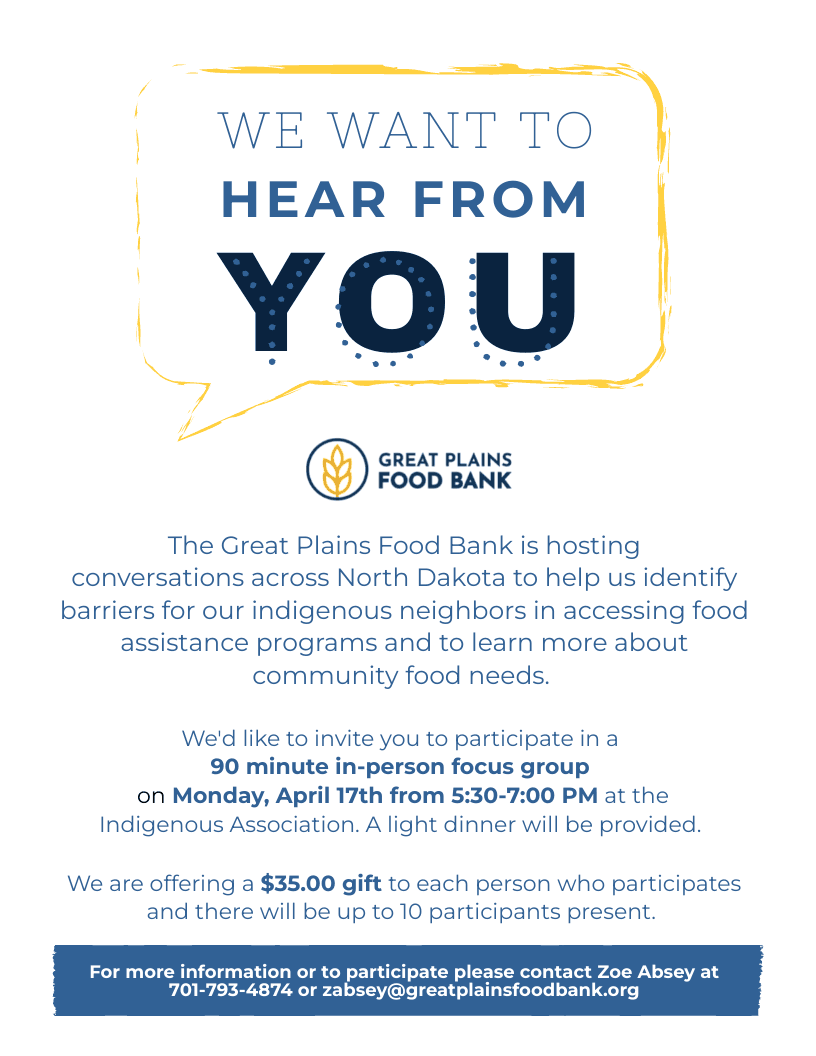 The Great Plains Food Bank is hosting conversations across North Dakota to help us identify barriers for our indigenous neighbors in accessing food assistance programs and to learn more about community food needs.
We'd like to invite you to participate in a
90 minute in-person focus group
on Monday, April 17th from 5:30-7:00 PM at the
Indigenous Association. A light dinner will be provided.
We are offering a $35.00 gift to each person who participates
and there will be up to 10 participants present.