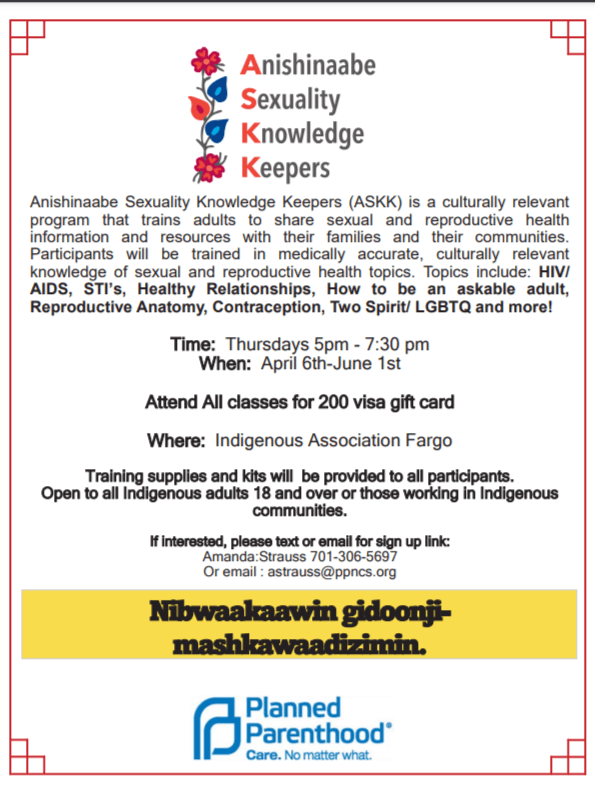 Anishinaabe Sexuality Knowledge Keepers (ASKK) is a culturally relevant
program that trains adults to share sexual and reproductive health
information and resources with their families and their communities.
Participants will be trained in medically accurate, culturally relevant
knowledge of sexual and reproductive health topics. Topics include: HIV/
AIDS, STI's, Healthy Relationships, How to be an askable adult,
Reproductive Anatomy, Contraception, Two Spirit/ LGBTQ and more!
Time: Thursdays 5pm - 7:30 pm
When: April 6th-June 1st
Attend All classes for 200 visa gift card
Where: Indigenous Association Fargo
Training supplies and kits will be provided to all participants.
Open to all Indigenous adults 18 and over or those working in Indigenous
communities.