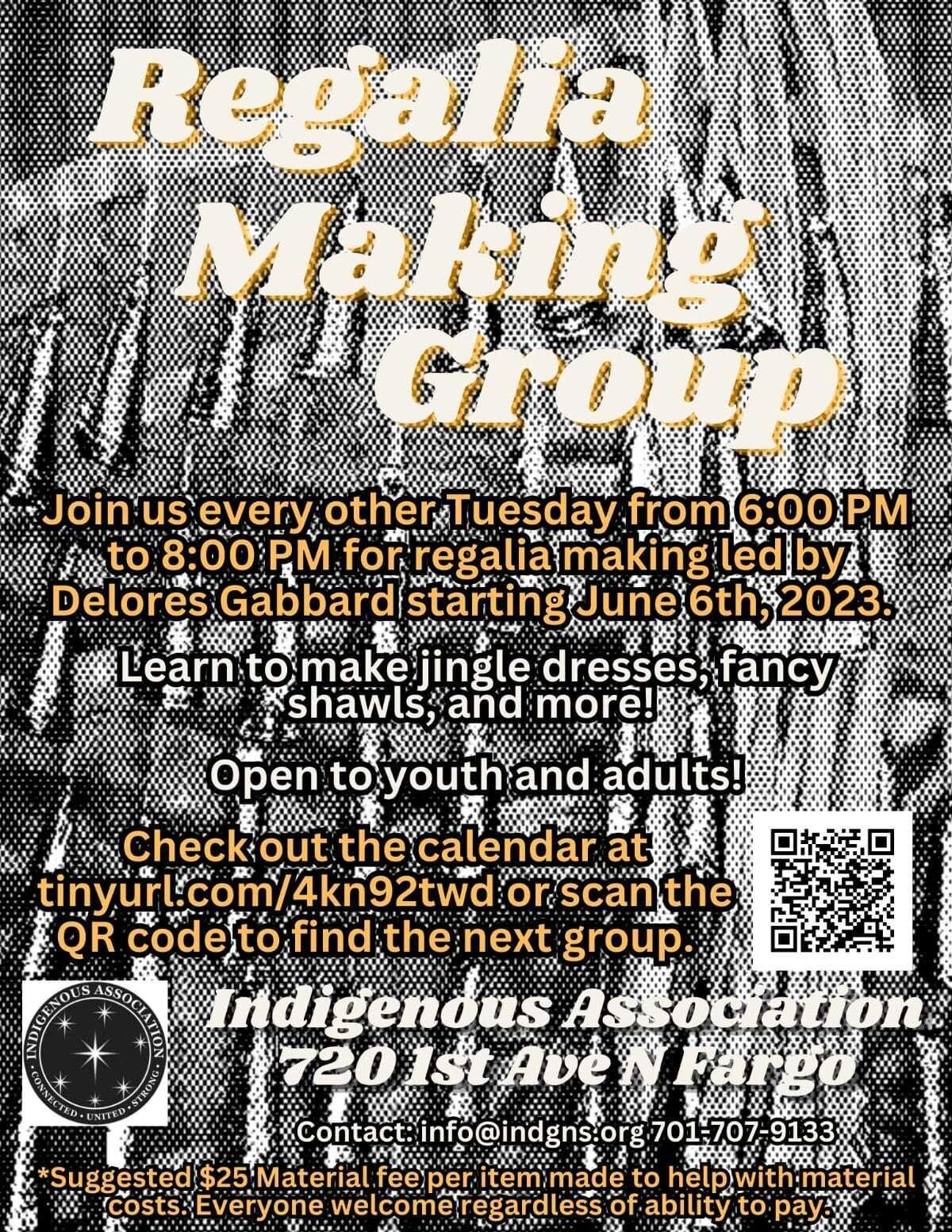 Indigenous Association is Connecting, Strengthening and Uniting the Fargo-Moorhead Indigenous community.
We are honored Delores Gabbard (Sioux Valley) Moorhead Indian Education will share her gifts at Indigenous Association. Delores will be teaching shawl, grass dance and jingle dress regalia and teachings.
Fargo-Moorhead Indian Education students welcome to attend. Parents, grandparents, foster parents are encouraged to attend.
We ask our community partners, friends and allies to share with your contacts.