Spotlight Week of October 30th, 2020
Heather Keeler is an enrolled member of the Yankton Sioux Tribe with lineage to Eastern Shoshone. She currently lives in Moorhead, Minn., with her two kids, who are 14 and 4 years old. Though being a mom is her favorite role, she wears many hats and is actively engaged in the community. As a passionate advocate for equitable and inclusive practices, she serves on the Fargo Native American Commission and the Moorhead Human Rights Commission as Vice Chair.
Her most recent initiative that has been immensely successful was spearheading the movement for Moorhead to officially recognize and celebrate Indigenous Peoples' Day on the second Monday of each October. She has been a lead member in the planning and organizing for the Woodlands and High Plains Powwow for seven years – an event that lifts up and honors Indigenous college graduates from colleges and universities in the F-M area.
Keeler is passionate about creating pathways to education for minoritized youth in the community. She herself is a graduate from MSUM with a BS in Project management and a MS in educational Leadership. She has worked in the tri-state region for 20 years in efforts to improve Indian country in the areas of healthcare, nonprofit projects, and education. Most recently she worked for six years in Indian education, working as a Native American Liaison in the Moorhead Area Public Schools. She currently holds a position as the assistant director of Multicultural Recruitment at NDSU. She is currently on the MN ballot as the DFL nominee for MN House of Representatives District 4A, after winning a competitive Endorsement and Primary.
Heather is a true heart for the youth, while making sure to be at the table to make sure the indigenous voice is represented. We thank you for always taking the opportunity to learn more and then share that with the community. We appreciate your commitment and dedication for so many. Thank you! We see you!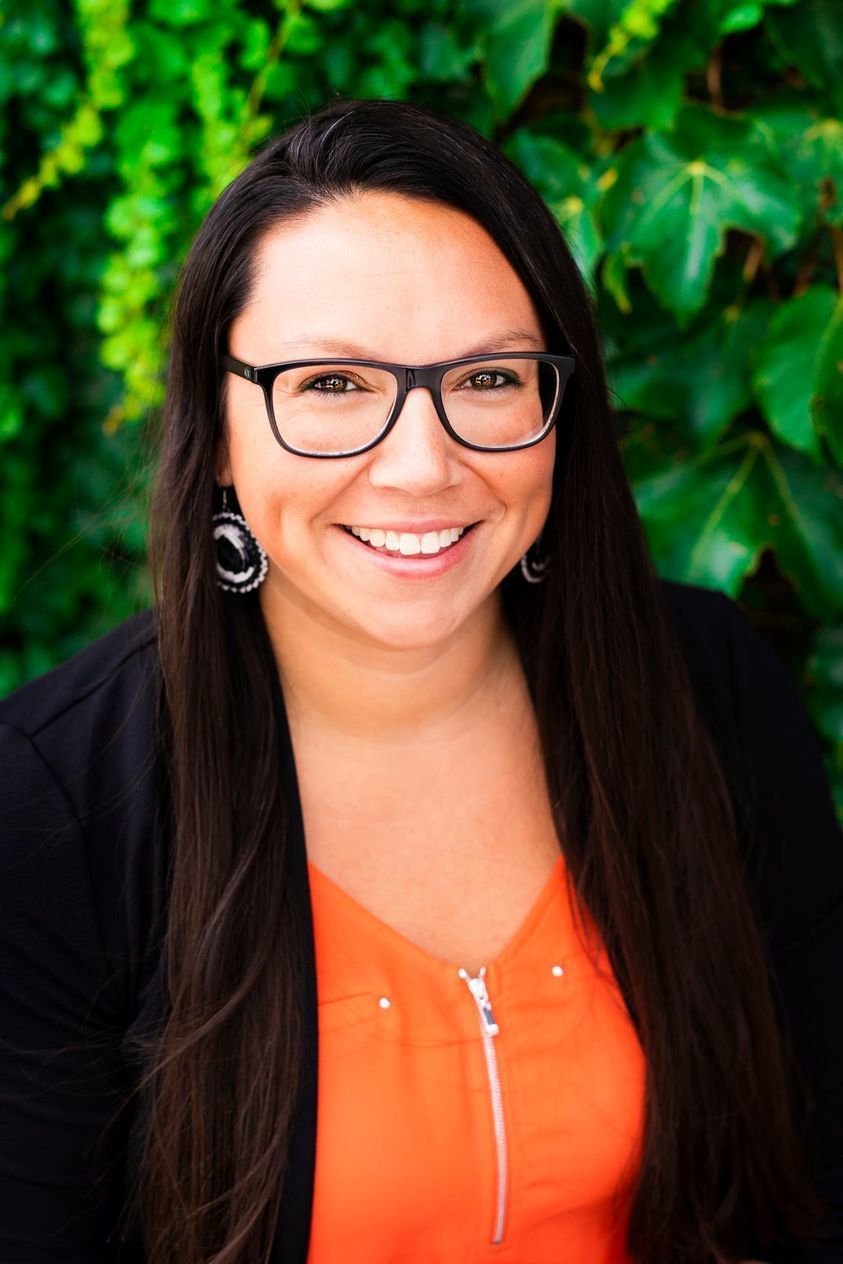 Spotlight Week of October 25, 2020
Mary Theresa John also known as Nonie, short for her Dakota name Winona (first-born daughter), is an enrolled member of Spirit Lake Nation that also shares Hidatsa heritage from her father. She is a proud mother of Kevin John and despite passing on to the spirit world, he remains present in her heart. Given the Spirit name Red Star, Kevin was the inspiration that drove Mary to achieve her education goals. She graduated from Shanley High School in Fargo, North Dakota and later went on to receive her Bachelor of Arts with a Major in English studies from Minnesota State University Moorhead along with an Associates of Arts Minor in American Indian Studies. She was always driven to provide for herself and her son, making sure they could travel together. Kevin remains her shining red star.
Her formal education helped prepare her as a skilled writer for the Red River Times in 1999. In 2004, she continued to use her writing skills with a newsletter for the Daughters of the Earth, a grassroots native women's group. She eventually became the editor for 4 Directions (4D) Newsletter which was the primary source of information not only for the American Indian community in the Fargo-Moorhead community but reached tribal communities across North Dakota, South Dakota, and Minnesota with over 500 people on her listserv and shared with hundreds more.
She is a true inspiration as a Native woman who set her goals and achieved them, even surprising herself. With over thirty years in recovery, Mary has survived domestic violence, breast cancer, and a kidney transplant. She finds a way to keep shining, despite the trials and tribulations encountered throughout her life. With determination and resiliency, Mary has always been dedicated to serving her community and showing us how to be a good relative.
Mary's skills and talents extended beyond the writing as she became involved with producing documentaries. In 2002, the documentary Mary produced, "Mitakuye Oyasin: All My Relations" received Best Feature Film (Native American Voices) at the Fargo Film Festival. The Fargo Film Festival established the Mary John Award to honor her for being the first Native woman to win an award for producing a film. She also helped as Associate Producer for "The Good Life", a documentary about ricing on the White Earth Nation in Minnesota.
Her commitment and dedication for serving her community have earned her recognition, including through the Blandin Community Leadership Program and the National Resource Centers on Native American Aging Community Award. In 2017, Mary was recognized by the City of Fargo's Native American Commission and awarded the Gladys Ray Award for her tireless service to the community, a well-deserved honor.
Mary has been an asset to our community and has advocated for so many in the community over the years. We can never thank her enough for all that she has done, including the numerous untold acts of kindness for those in need. We have seen you, and continue to see you, for pathing the way for so many and for laying the foundation for many projects and programs throughout the Fargo-Moorhead area. We value your efforts and continued input. You are a living legacy. Pidamaya Noonie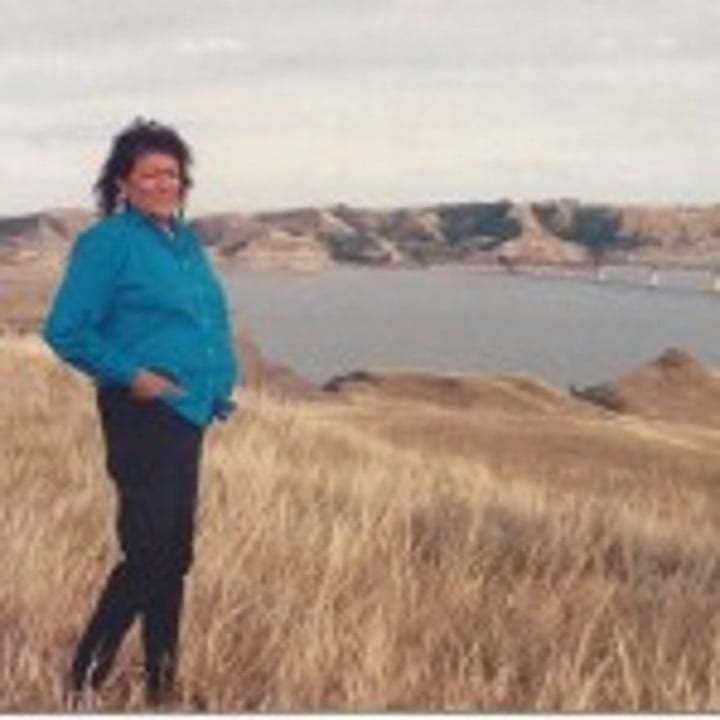 Weekly Spotlight October 7th, 2020
Mapáákookohka'mííhe/Butterfly Woman (M. Angel Moniz) is a direct descendant of Paints-up, Woman Goes Out, and Bear Ghost. She is the proud mother of four beautiful children Natalia, Nathan, Isabella, and Angelina Sophia. She is Nueta, Hidatsa, Sahnish, recognizes Oglala Lakota, and is a citizen of the MHA Nation.
M. Angel was born in the ancestral lands of the Nueta people known today as Bismarck, ND. She grew up in the Phillips neighborhood of South Minneapolis and like many others fell through the cracks of a flawed system. Angel took to the streets at a young age, joined a gang, and spent many of her younger years on a dark path.
After losing her younger brother and biological father in 2016 she knew she had to find a way out of what she calls, the struggle. After so many years of fighting for survival and left with nowhere to turn Angel found a safe place in a homeless shelter, a place where she lived with her children for four months. It was there that she found the strength to begin creating positive change, something that she believes starts with ourselves. She reconnected with her spirituality and began her healing journey.
She moved to Fargo in 2017, began using her voice and became very active in the community. She spent time on the Fargo/West Fargo Indian Ed Parent Committee, volunteered and worked closely with the Native American Commission, did some MMIW/P movement work, testified at the states legislator and gave updates on a number of bills related Missing, Murdered, Indigenous People, and found her passion for political organizing with the Red River Valley Democratic Socialists of America, a place she calls her organizing home. It was in Fargo that M. Angel found the power in her voice and became a public speaker who uses her voice to empower people, raise awareness, and to speak up against injustice & oppression.
M. Angel moved back to Bismarck, ND and is currently working toward a degree in Human & Social Services at United Tribes Technical College. She is a Student Representative on the Student Government Association, continues to organize with the Democratic Socialists of America, sits on the Board of Directors for the North Dakota Native Vote, is an active member of the Fort Berthold Protectors of Water and Earth Rights
She is a proud Indigenous activist who has helped organize Lights for Liberty, Close the Camps, Justice For Vanessa Guillen, Vigil for Natasha, Victory Day, and most recently Renaming Custer Park, an effort that Indian Country Today shed light on and invited her to interview. She continues to use her voice and speak at events, rally's, and marches. Angel says that she will continue to show up, stand up, and speak up for her people and the fight against the racial inequities facing so many.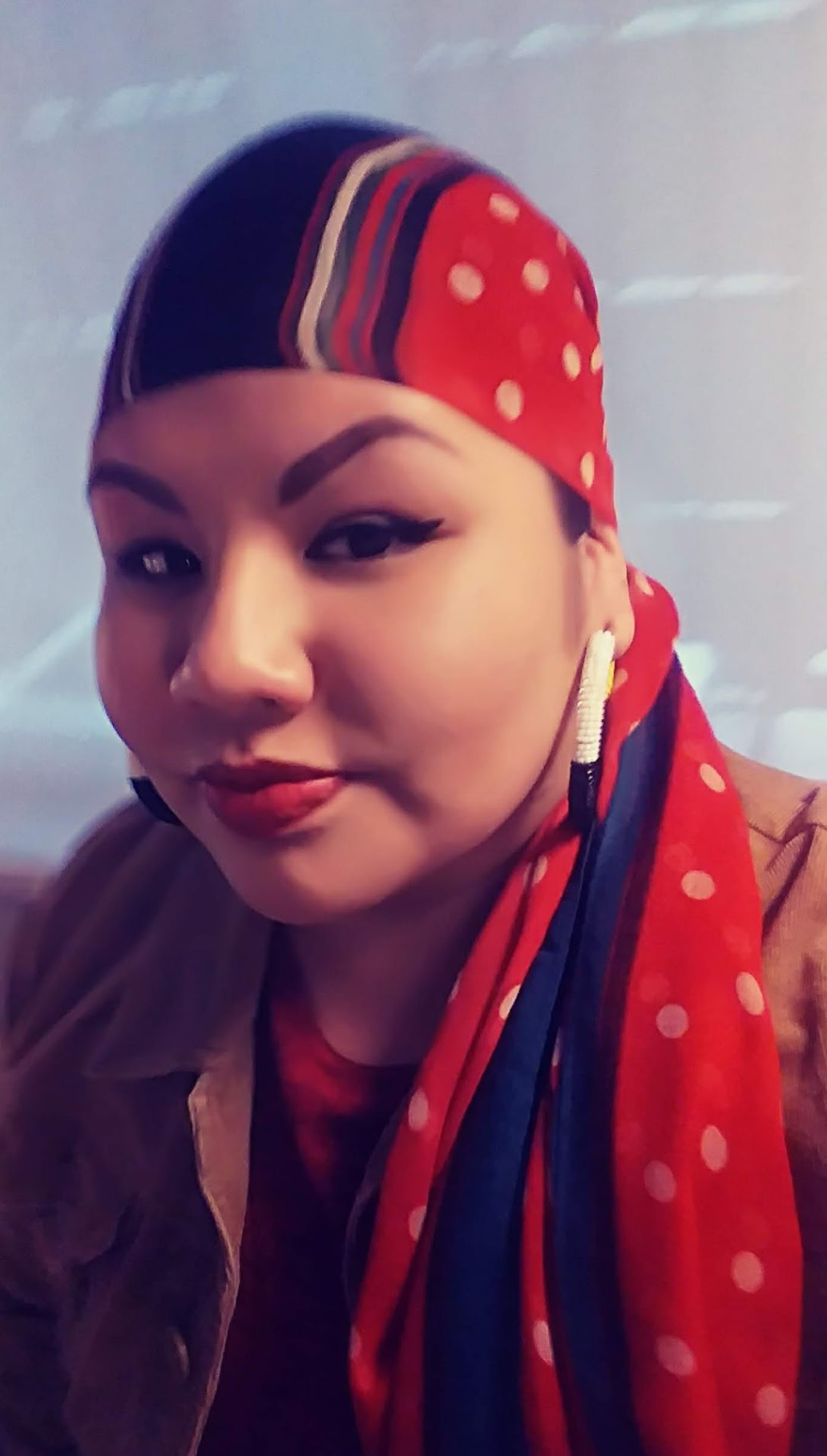 Weekly Spotlight September 29th, 2020
Recovery is not a glorified achievement, but maybe it should be. We don't get sober because it seems like the best option for us. We get sober because we are at the bottom of the barrel, our bodies on its last leg and/or sometimes there's just no other option other than the inevitable. By this point, we've suffered way too much – many times, self-inflicted. We share experiences with more people that we realize, but won't hear or talk about those similarities until way down the road. We've all felt alone, powerless, alienated, abandoned, and hopeless at some point. Maybe we haven't felt all of those debilitating feelings at once, but we've felt them all at one point or another. When you're at the bottom, you get to the point of, "What's the point?" And then one day it hits you like a ton of bricks, you suddenly want something better. Some of us hear a story that clicks in treatment, some of us finally escape an abusive relationship, some of us unfortunately lose our children and that is what wakes us up. Some of us just wake up and feel blessed because our eyes opened, and make the conscience decision to stop. I am one of the lucky ones.
I grew up like more people than I can count in Indian Country. I grew up in an environment that is the result of generational trauma. I've heard and read all the side comments that made me really believe that it was a cop-out, "she's using 'generational trauma' as the reason why she was addicted." Another "Drunk Indian" I've heard under people's breath, more than a few times over the years. It took me over 20 years to realize my own worth. I've lost count of the number of friends and family I've lost to addiction. But I didn't quit for me, I quit because I want my children to live better than I ever did. I lived a hard first half of my life, so that I could learn from it and make my kids lives better. I grew up so scared to be alone, afraid of what I didn't see coming. This has turned me into an over-thinker, and I'm okay with that. I've taught myself to think of every possible outcome, which has afforded me the ability to see things before they come and take a proactive approach in dealing with any hurdles that are thrown in front of me. For that struggle comes incredible gratitude.
History tells us that we live in a system that was designed to defeat us, and then kick us while we're down. We are all still here because we are embedded with strength and perseverance. We are living through a catastrophic time and still; we continue to take care of one another. We share the same core values, no matter where we are from. Sometimes one of us forgets that and needs that kind reminder. This National Recovery Month theme is "Celebrating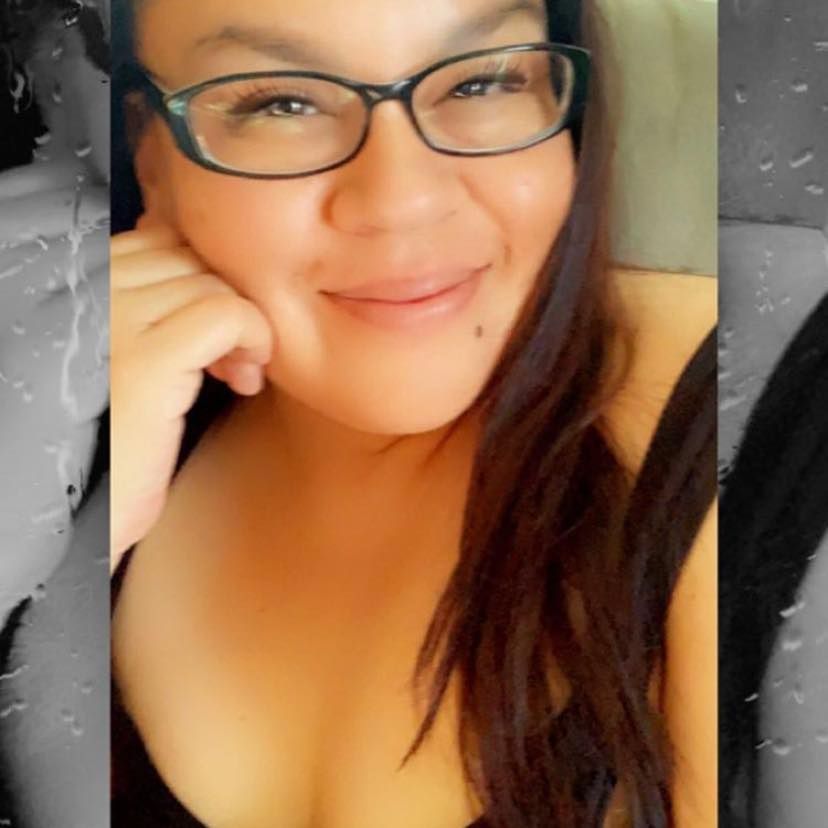 Weekly Spotlight Week of September 16th, 2020
Boozhoo, Wishkobizi Nibi Ikwe (To be sweet like the water woman) / Christy Goulet is an enrolled member of the Turtle Mountain Band of Chippewa and a decedent of Chief Little Shell.
She is grateful to have three daughters (Karmen, Mary and Amanda Goulet) and one son (Dallas Goulet). She feels blessed to have 15 grandchildren who share her love for traditional ceremony. She is proud that many of her grandchildren have gone through and celebrate this walk of life together.
She has celebrated her 25th year of sobriety on June 12th,2020, which is half of her life. She has been a strong advocate in the recovery community and has made many footprints in the community to address recovery. She has been a big part of recovery services for the Native American community, including being a host at the Wesley Center meetings. She never turns down an opportunity to share her knowledge or her story. She is a true recovery warrior and a brings a great connection through her journey to help those in need.
She gives all the thanks to the Madoodiswan (Sweat lodge). She has used this method to help her recovery, while sharing it with others. She feels fortunate to have a sweat lodge in her backyard to pray with those who look to be inspired to have a relationship with the Creator!!
Miigwech Christy for all your years of support and advocacy for the Native Community, especially the recovery community. We see you and hope to hear more of your continued efforts. Chi Miigwech!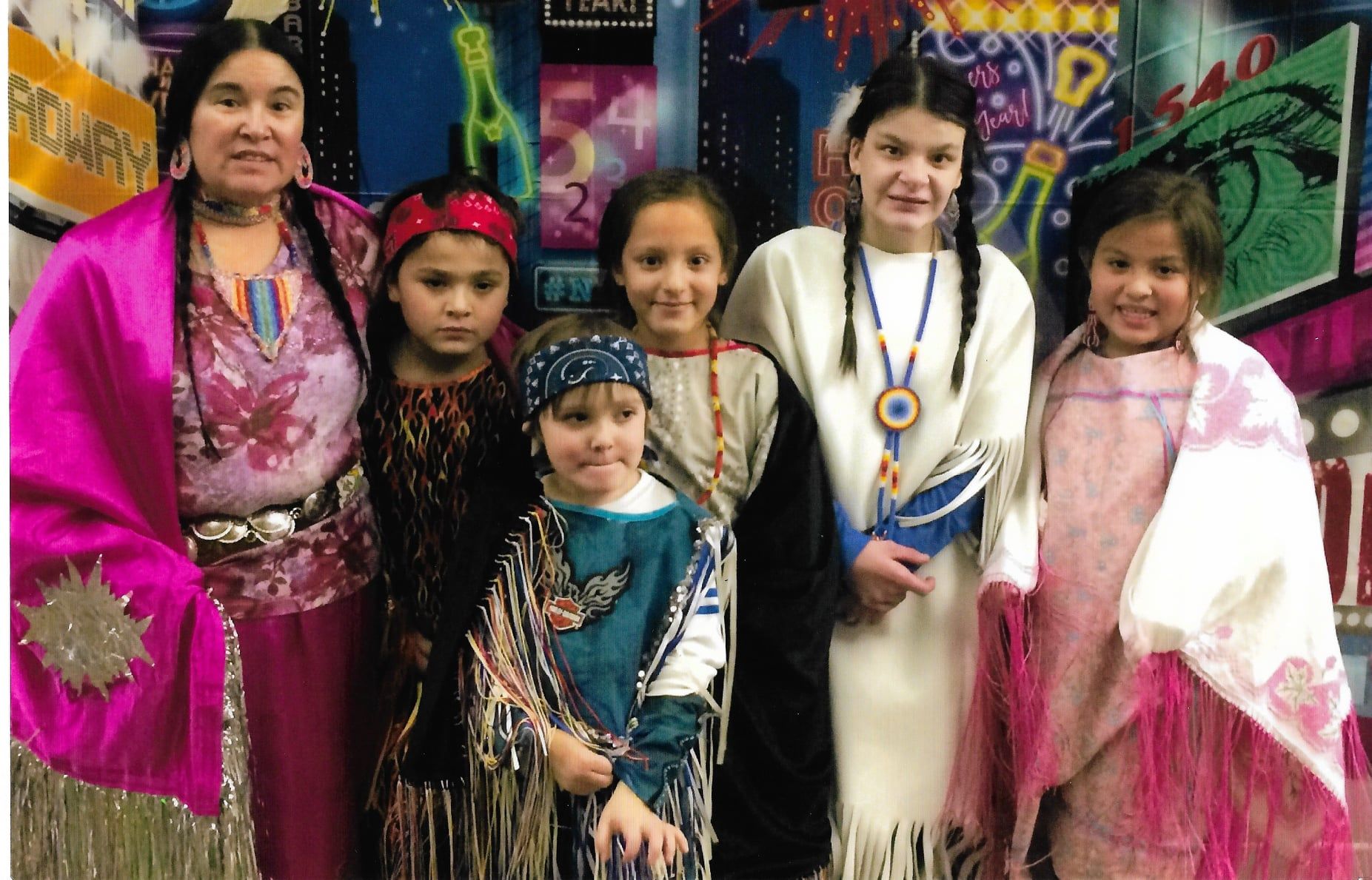 Weekly Spotlight Week of September 9th, 2020
Alexis DeMontigny is a member of Standing Rock Sioux Tribe. She is a mother of two handsome boys Ethan and Ezra. She is a jingle dress dancer. She was a community helper with her mother quite often. However, her life took a turn. She suffered from postpartum depression and as much as she tried to take care of it, it consumed her. She found herself becoming addicted to substances that spun her life out of control. Her story does not end there.
By the grace of her creator she had a great intervention that made her look at her life differently. Her recovery story from using substances intensely for a year in a half is worth celebrating recovery. She can now look back and know she is meant to be here. She is more than her addiction. She is feeling energized and ready to make change. She has been in recovery for almost 90 days. She is back to helping her mother in the community. She is so happy to have her family back in her life. She also is feeling good about building new relationships. She is working her goals and program to be successful, while maintaining her mental health way more aggressively. To ensure she stays focused on new changes coming. She has started a new job and is looking forward to rebuilding her life. As she says, "God is Good"
We thank you for sharing your recovery story and we see you reinventing yourself. Thank you for all you do behind the scenes to help the community. Keep up the great work! We look forward to seeing you make things happen, one day at a time.Recovery Works!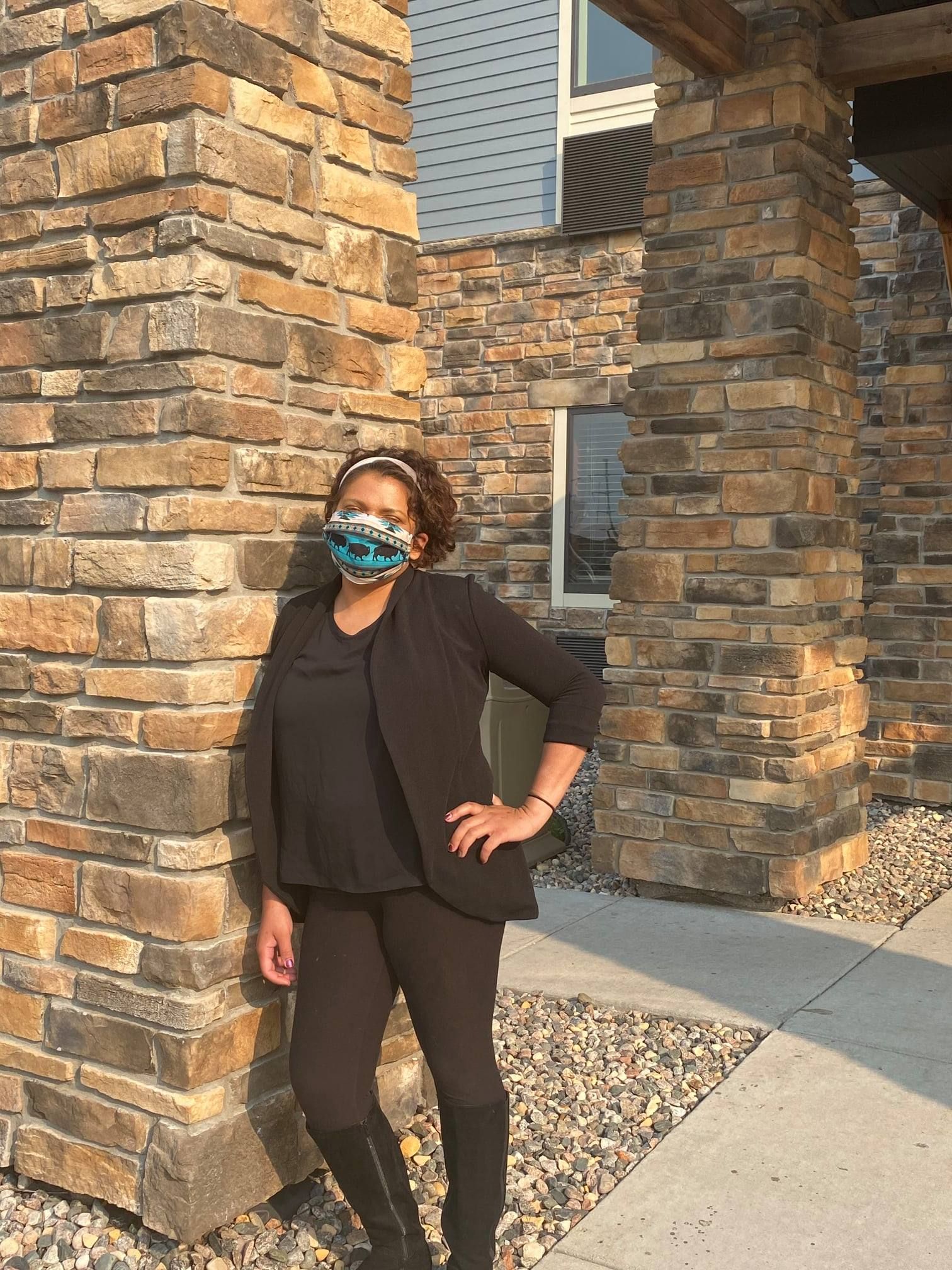 Warrior Spotlight Week of August 26th, 2020
Bazil Stonefish, is a two-spirit member of the Oneida Nation in Southern Ontario, Canada. He has lived in North Dakota for most of his life, moving here just before his 5th birthday in 2007. Recently turning 18, Bazil is like many Indigenous teens and is discovering who he is and what he wants out of life. Most of his time is spent at home, helping his grandmother and helping around the house, but also enjoys attending ceremony when he can and spending time and laughing with his cousin/brother, Ethan and two younger sisters. Bazil has always believed and practiced being a helpful hand when needed and that you don't need a reason to help someone, you just do it. A big part of Bazil's interests include his eclectic style of artwork that he enjoys creating by sketching and/or painting. He has made several pieces over the last few years that have made their way to numerous office spaces and homes in the FM area.
In June 2019, Bazil was a participant in the Trading at the Red River Indigenous Marketplace held at the Fargo civic Center. There he sold an array of original pieces that he created while in recovery, donating a portion of those funds to a local nonprofit to enhance their programming for Indigenous teens. Being the youngest artist at the event, he was also highlighted in an article written by the Fargo Inforum in regard to that same event.
While Bazil is a very fun-loving, creative and talented young indigenous man, he has experienced his fair share of struggles in the past. Bazil is someone who lives with mental health, but does not let it define him. Bazil has worked hard over the last 3 years to develop coping skills and overcome things that many in this world will fortunately never need to. His development of self-confidence, pride and realization of purpose are the very elements that carry him to the next day and also proves that hard work and perseverance pays off. One of Bazil's missions is to raise awareness for Indigenous Teen Mental Health and Teen Suicide Awareness. He believes that the more that it is talked about openly and in a non-judgmental way, the easier it will be for the next kid to ask for help. Indigenous Association could not agree with that statement more. That is why we continue to work toward creating more programming for teens (both at risk and not) that will allow them the opportunity to gain self-esteem, work on building healthy relationships, healthy boundaries and ultimately healthy lifestyles for themselves.
We see you, Bazil!! Your story is only at the beginning chapters and that is why we chose you to be our Young Warrior Spotlight this week!!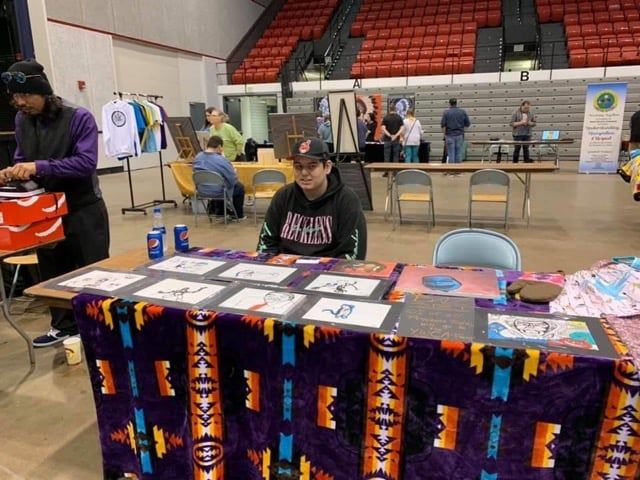 Matriarch Spotlight Week of August 24th, 2020
Brande RedRoad is a member of Spirit Lake Nation. Her spirit name is Taking Blue Bird Woman. She is a young motivated Matriarch. She is a Jingle dress dancer. She loves music and being active. She has three sisters, two brothers and a dog Huey. She has been part of the previous Native American Girl Scouts group and Native American 4H group called the drumsticks. She was secretary for the 4H group.
She has been of service by participating in volunteer efforts for Native American events in Fargo/Moorhead area. She shows up when she can for important topics that may call her to be part of a healing dance or ceremony. She has danced for MMIW efforts, attended Black Live Matters efforts, and prayed with families who have had devastating endeavors. She was the first Princess for the Crossroads International Powwow. She attended DAPL efforts, where she was honored with smudging the guests who entered sacred grounds. Even when she is scared, she steps up. Even when her depression and anxiety sneaks up, she gets back up and tries again.
She worked two jobs all summer keeping herself busy and saving for a car. She also has a birthday coming August 26th, 2020. Happy 16th Birthday Brande! You have done so many good things in such a short time of life and we look forward to hearing more in the future.
Thank you for being a young Matriarch, for leading the way to improve our systems, and being a voice for injustices at such a young age. We see you and our thankful for your efforts. Keep up the good work!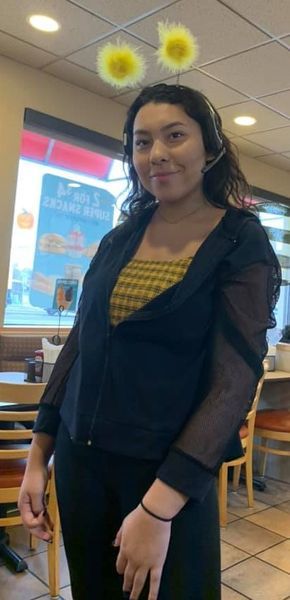 Warrior Spotlight Week of August 19th, 2020
Henry is a Hunkpapa Lakota and a member of the Standing Rock Sioux Tribe. He is a proud father of two beautiful children. Henry grew up with numerous family members through out his childhood in North Dakota, Minnesota, and New York. His lifestyle choices as a teenager and young man led him down a road that eventually ended up in Federal Prison for drug convictions. It was there where he had a chance to do some soul searching, to reflect on his past transgressions and eventually a plan of redemption.
He relocated to the Fargo area two years ago to start a new life, to build a foundation based on hard work and a strong heart. Regardless of his hardships as a kid, he refuses to let that determine his position in life. He looks forward to inspiring our youth and young adults to live to their full potential. To not take the path that can lead to jail or prison. He is an aspiring artist both musically and poetically. He's an activist against all forms of systemic racism, especially police brutality, including the murder of his brother Ryan Gipp Jr. #Justice4RyanGipp by the hands of two B.I.A. Police Officers on the Standing Rock Sioux Tribe Indian Reservation two years and ten months ago.
His lived experience makes him a strong advocate. His compassion shines through by his dedication to show up in places that need a voice for our indigenous community. We thank you for being a strong voice with no excuses. We need our young people to feel empowered to say enough is enough. We see you; we appreciate you. Pilamaya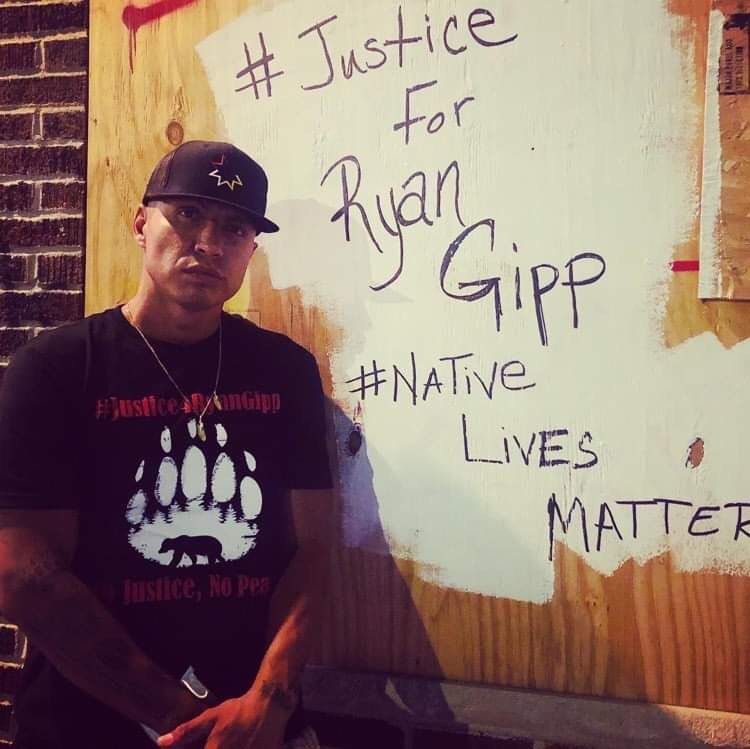 Matriarch Spotlight Week of August 17th, 2020
Mabel Brill is a member of White Earth Nation. She moved to Fargo in 1972. She did some housekeeping for Palmer House and a couple other hotels. She has been a community volunteer for many years. She enjoyed helping at Wesley Center whether as a volunteer or just being a part of varies activities. She has many stories to tell. She keeps many photo albums of articles cut out of anything that was written or photographed about local Native Americans. She is a keeper of information and does not mind sharing what she has captured throughout the years. She now enjoys mingling around town helping anyone she can along the way if she can. She is a great asset and full of knowledge of our FM area. she still lives independently and uses public transportation to get around, it's always a delight to see her. Mabel will be turning 79 on August 19th, 2020. Happy Birthday Mabel! Thank you, Mabel, for all the volunteering efforts and being part of FM area happenings. Chi Miighwech!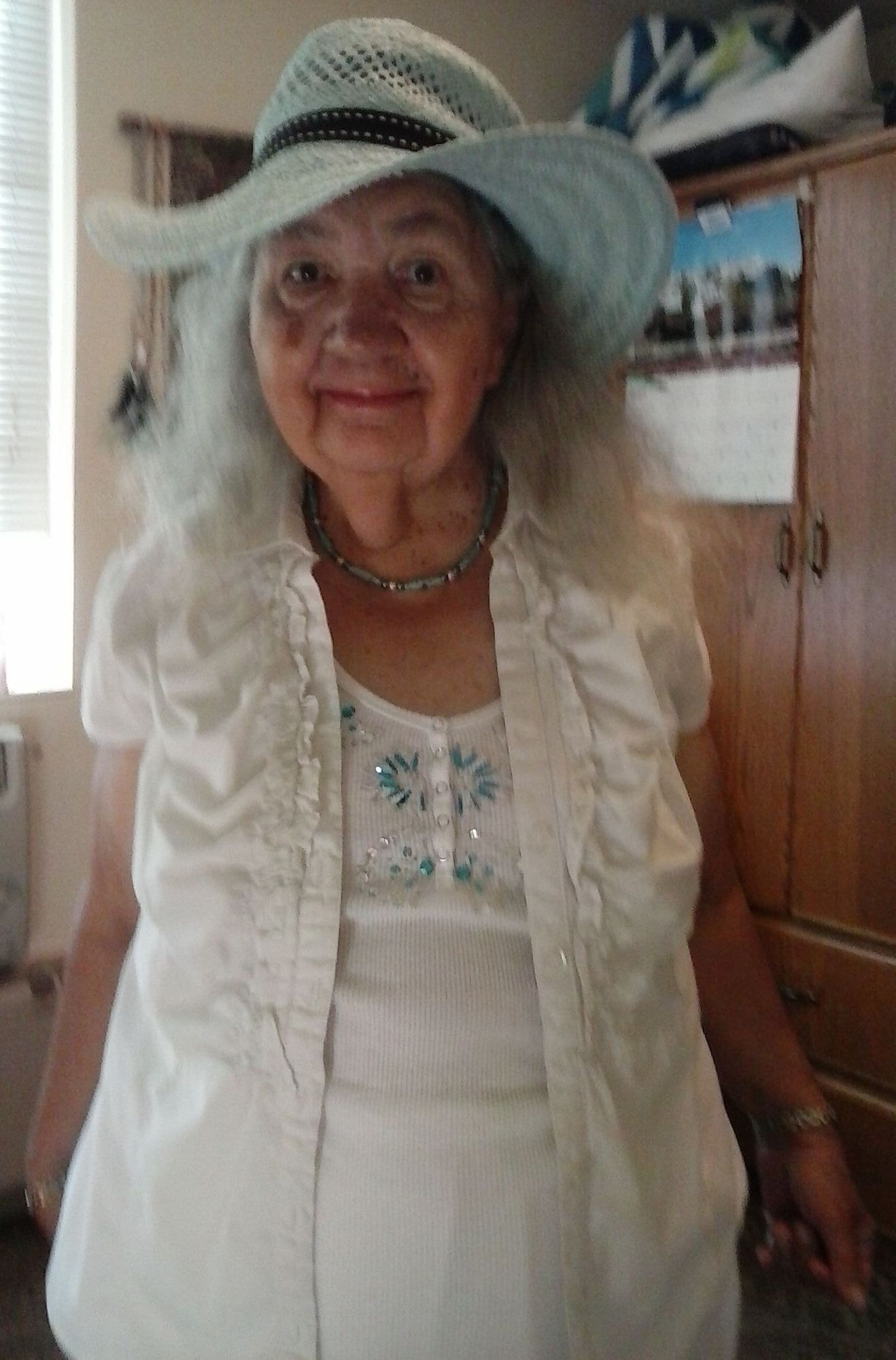 Warrior Spotlight Week of August 12th, 2020
Joe Williams is currently the Director of the Native American Programs at the Plains Art Museum in Fargo, North Dakota. He is a member of the Sisseton Wahpeton Oyate Reservation from Sisseton, South Dakota. He has a Master of Fine Arts in Animation and Visual Effects from the Academy of Art University in San Francisco, and a Bachelor of Arts in American Indian Studies from the University of South Dakota. Joe has been married for 12 years to Ciciley Littlewolf, M.D., Army Medical Officer, and a member of the Northern Cheyenne Indian Reservation.
Joe is an artist, having conducted 18 murals over twenty years. He is a storyboard artist working in the digital medium. He has worked with Native American youth for most of his working life to date, in the social context as well as in the art field. From 1993 to 2007 he was part of the Oscar Howe Summer Art Institute which taught art to Native American high school students first as a student, then later as a staff and instructor. In 2020 he initiated the Northern Plains Summer Art Institute in the spirit of the Oscar Howe Summer Art Institute.
Before this position, he served as Residential Director at Circle of Nations School, an off reservation residential School for Native Americans junior high students in Wahpeton, North Dakota. I ensured proper and safe living conditions for students who resided on campus and stayed in contact with their guardians through their time at our campus. I also served in the Army National Guard for 20 years, deploying 3 times overseas in service to his country. His last 10 years in the military service he was a Civil Affairs soldier, which he dedicated much of his time to problem solve social issues to assist in the well-being of civilians.
Joe has been a true champion using his skills to open the minds of Native American youth to expand their skills and develop confidence in the field of art. We are very lucky to have him take on this role at Plains Art Museum in Fargo. We thank you for all you have done, including your many years of service in the Army National Guard.
Pidamaya Joe, we see you.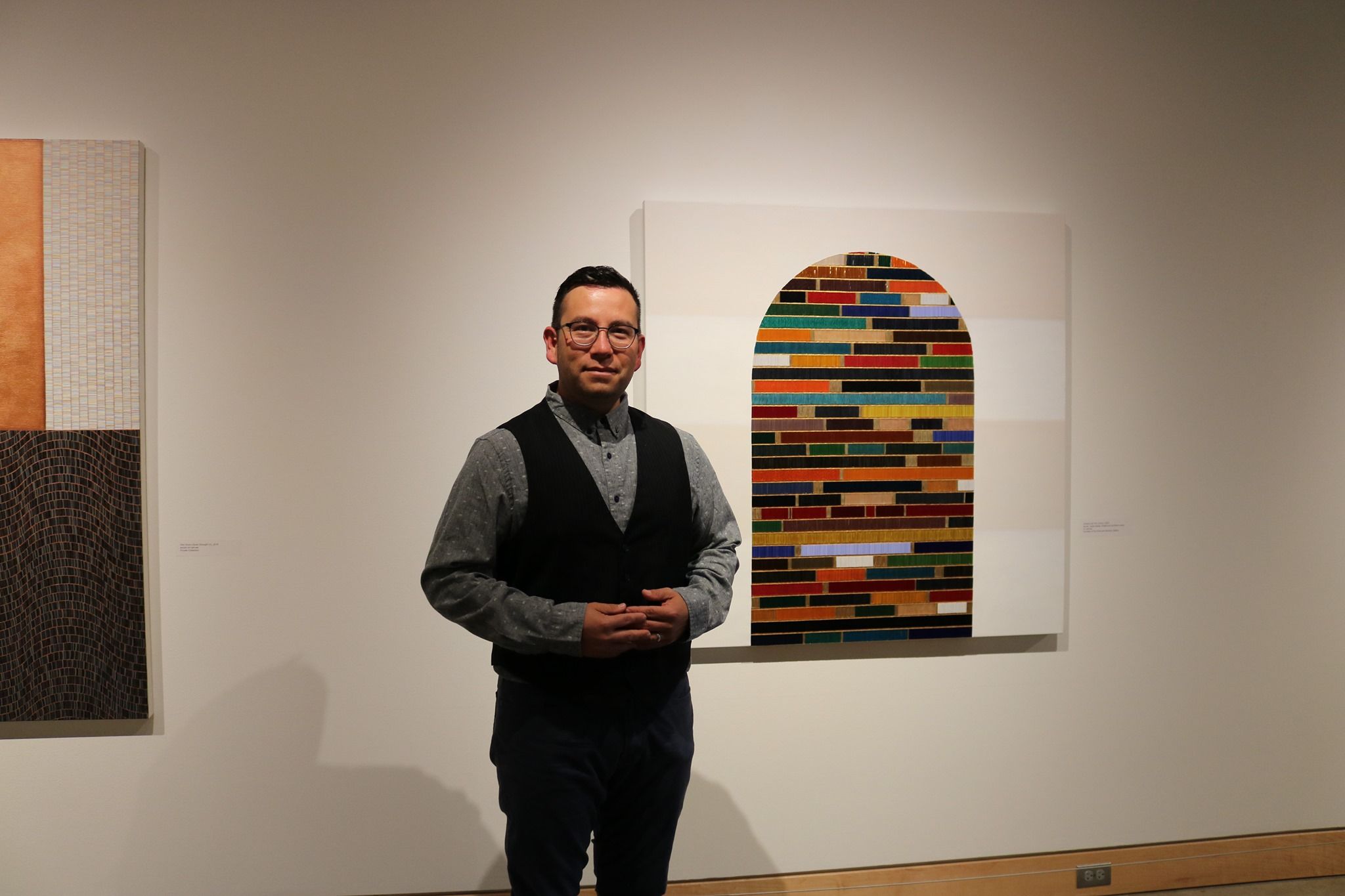 Matriarch Spotlight Week of August 10th, 2020
Ruth has dedicated her life's work to improving the quality of life for all people. She is a citizen of the Mandan, Hidatsa and Arikara Nation. She carries her late Grandma Ruth's Hidatsa name. She is a 1995 graduate of Fargo Oak Grove. She is proud of being the Head Women Dancer (1995) for the Annual Woodlands Tri-College Powwow. She is a small business owner, public health professional and educator. She has spent twelve years in higher education with seven years teaching and coaching at a tribal college. She works to find professional development opportunities for everyone. She is a mentor to many and believes in giving back to the community. She is a 2019-20 Women's Peacemaker Fellow. 2019 North Dakota Woman of the Year, ND Womens Network. She remains committed to healthier, safer and stronger communities. She has promoted projects that help with overall health for the indigenous community. She also has done her work through different levels in ND. Sometimes we need people on many levels to represent who we are and what we need. Ruth has done this in our FM community and in ND. It can be a scary moment to be in the face of challenge. We appreciate you being a voice for so many not here with us anymore and for those still here. Thank you Ruth for your efforts to promote wellness and safety.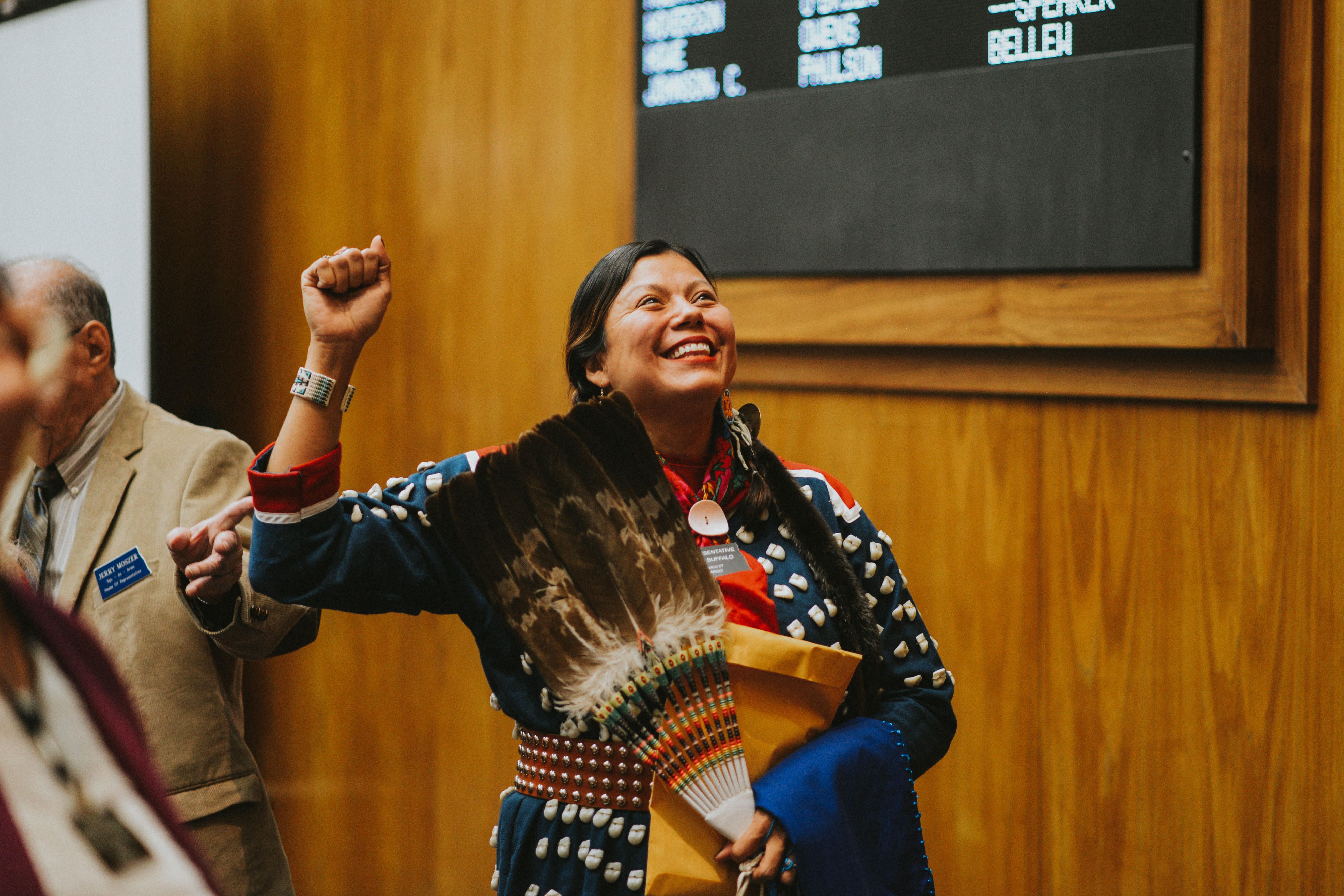 Warrior Spotlight Week of August 5th, 2020
Timothy Cottonwood is an elder from Standing Rock Sioux Tribe. Tim grew up sitting by his grandpa's side at the drum. Tim said his brothers would be running and playing, but he would want to be by the drum with his grandpa. Overtime,Tim was asked to sit at the drum and he learned many songs. He was told by his grandpa he will one day be called upon for his songs. This is truly the case in the FM are and around the USA. Tim has sang at the White House, met many actors and leaders by his willingness to be available to sing the songs his grandfather taught him. His stories are wonderful to hear his knowledge of what was and where we are now is a blessing to hear. Tim has had a great loss this year. He had contemplated not singing anymore. He also feels he cannot tell someone no if they are in need. It's truly an honor to have you in our F/M area. We need you and we are thankful for all you do. You are always there when called upon. No questions asked other then where and what time. Pilamaya Tim.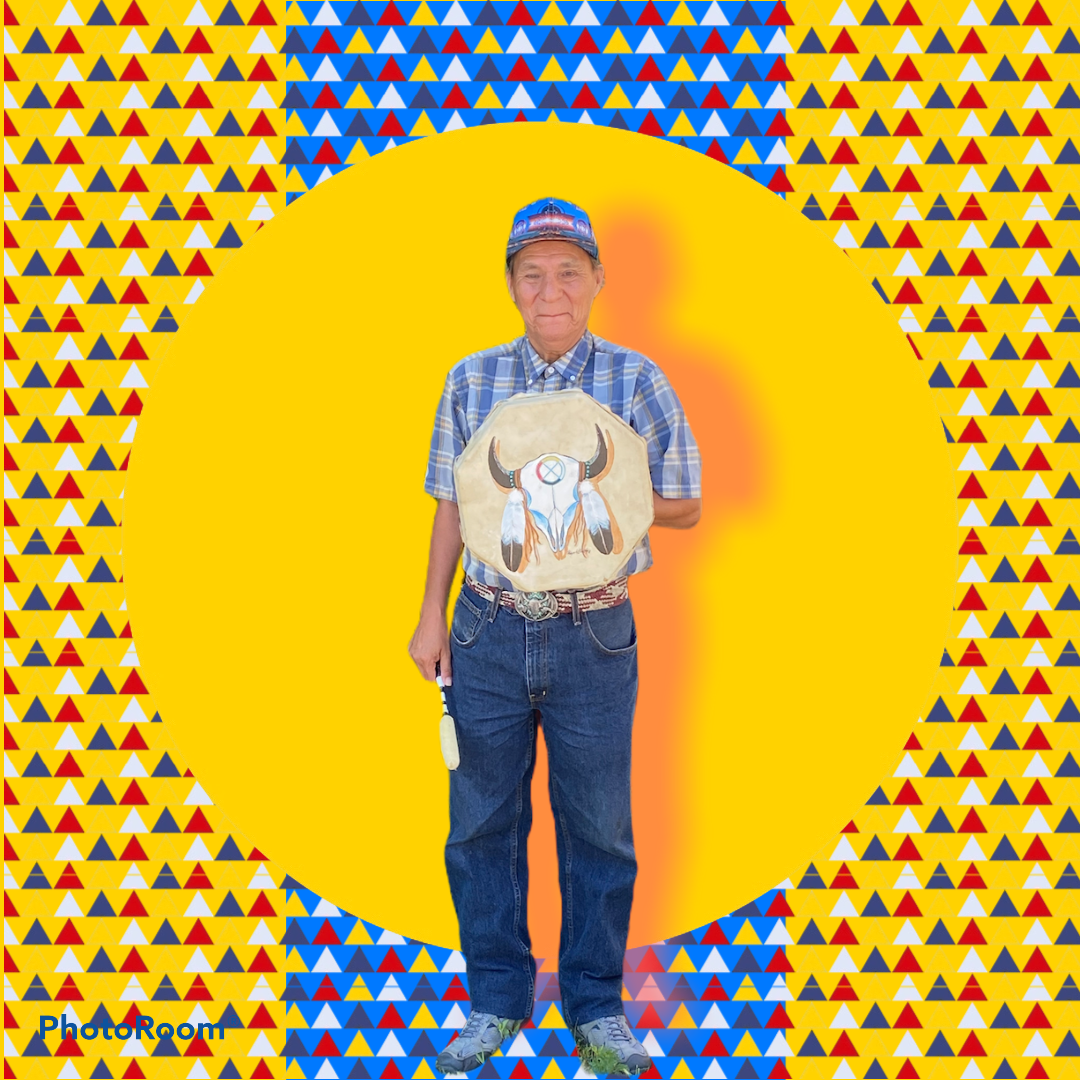 Matriarch Spotlight Week of August 3rd, 2020
Connie is a member of the Turtle Mountain Band of Chippewa. Connie identifies as Metis. She has had the pleasure of having Lakota teachings that immensely changed her life. Connie is a Licensed Addiction Counselor at Prairie St. John's. Connie has a desire to help those struggling with substance abuse challenges. She has a long history of using her experience to help people in our community with these challenges. Connie also served on the Native American Commission. Connie is another one of great Matriarchs that do good work on and off the clock. She shows great compassion and does many small acts of kindness for whomever she can cheer up. No matter if they are indigenous or not. Connie is definitely a great example of compassion, hope and integrity. Thank you Connie for all your help in the community no matter if its behind the scenes or on a bigger level. Miigwech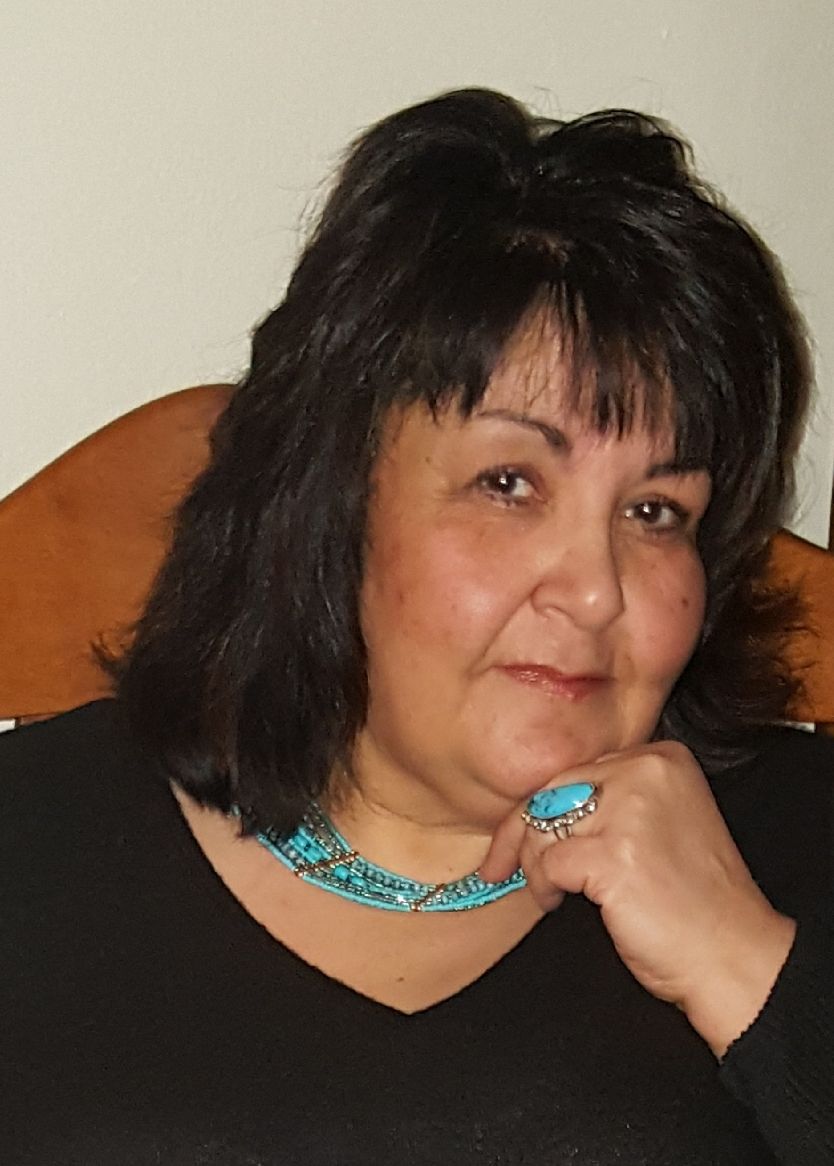 Matriarch Spotlight Week of July 27, 2020
Tracey Wilkie
Boozoo, Our spotlight Waabishki Giiwedin Ikwe/ White North Wind Woman Tracey L. Wilkie a member of the Turtle Mountain Band of Chippewa and North Dakota House of Representatives District 16 candidate. Tracey is the mother of four adult children, 2 grandsons and one granddog Whylie Wincolz Wilkie. Tracey feels honored to be on the Indigenous Association board as secretary, having lived in the Portland Oregon area for 24 years she knows the importance of having a cultural connection. Her children Zacchaeus and Dallas were raised with connection in the Native American Youth and Family Center "NAYA" a model site for Native American resources and education in a urban setting.
Tracey's background is in criminal justice and social work. Tracey's previous work was in a model site of juvenile criminal justice reform for Multnomah County Oregon and was a AFSCME Local 88 member and steward. She earned a Police Science Certificate from United Tribes Technical College and studied social work and criminal justice at Minot State University. She had the opportunity to be apart of making progressive polices and to meet and work with families from many lands. She also had a position with Oregon Child Protection Services and with the Salvation Army Teen Parenting Program for three years.
Tracey came back to Fargo December of 2018 when her mother became ill, while she was in a coma she would venture out of Sanford and find civil engagement opportunities to meet people who want to make the world a better place and within weeks she was asked to run for office. 
Since Tracey's return to the Fargo area she has been demonstrating the same work with our youth, running for ND House of Representatives District 16 and being of service in the Native community. Tracey has been on the move through Covid19 making sure Native voices are heard and always showing up when needed. We are glad you are back in the FM area and have brought all your skills back home here in Fargo. Miigwech for all you do.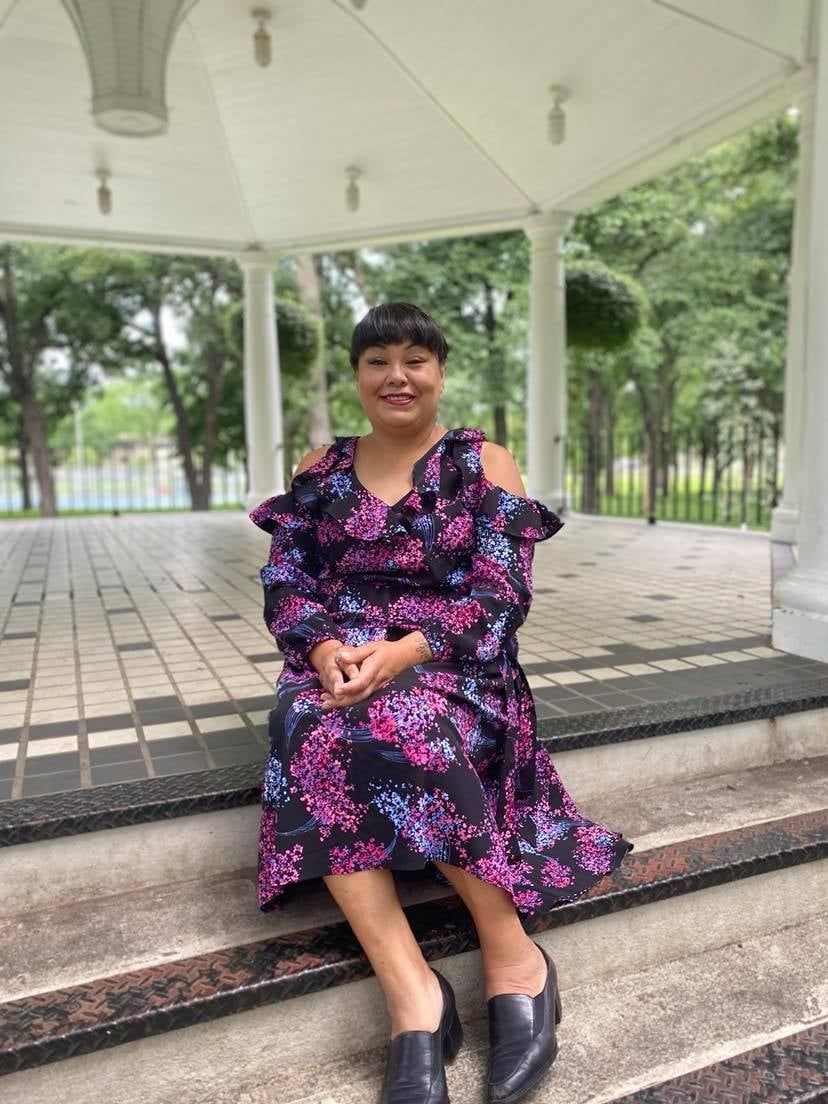 Matriarch Spotlight Week of July 20, 2020
Amanda Strauss
Amanda Strauss is our weekly Spotlight. Amanda is a member of Sisseton Wahpeton Oyate. Amanda currently works with North Dakota Planned Parenthood. And does an amazing job in her roll. What we wanted to spotlight is the volunteer work she has been doing in the Fargo Indigenous community. She has been helping do some wonderful gardening along with others in the community.  Early efforts have been working with Gladys Ray Shelter staff and guests. 
Funding for the project was a grant received by NDSU Agricultural Department, Indigenous Community Circle hosts the project. For more information about the project or to find out how you can volunteer with the garden, please contact Amanda at Amanda_Strauss@hotmail.com. I also want to acknowledge her past work and volunteer efforts as well. They are plenty and she is usually on the other side of the lens spotlighting others. Pidamaya for all your hard work on and off the clock. We appreciate you.